Autism Alliance of Michigan Partnered with the Microsoft Office Store and Friday Healthcare for a free Family Fun Day at the Flint Farmers' Market. The event wasn't just fun and games for the over 200 attendees.  AAoM Navigator staff was on hand to perform developmental screenings with the brand new Friday Health Developmental Screening App. Navigator and local specialists were able to provide resources and direct consultations regarding healthcare, education and communication.
Thank you to our partners and sponsors who made this event possible: Gennesse Community Health, Building Bridges, U of D Mercy, Michigan Alliance for Families, HAP, DIC.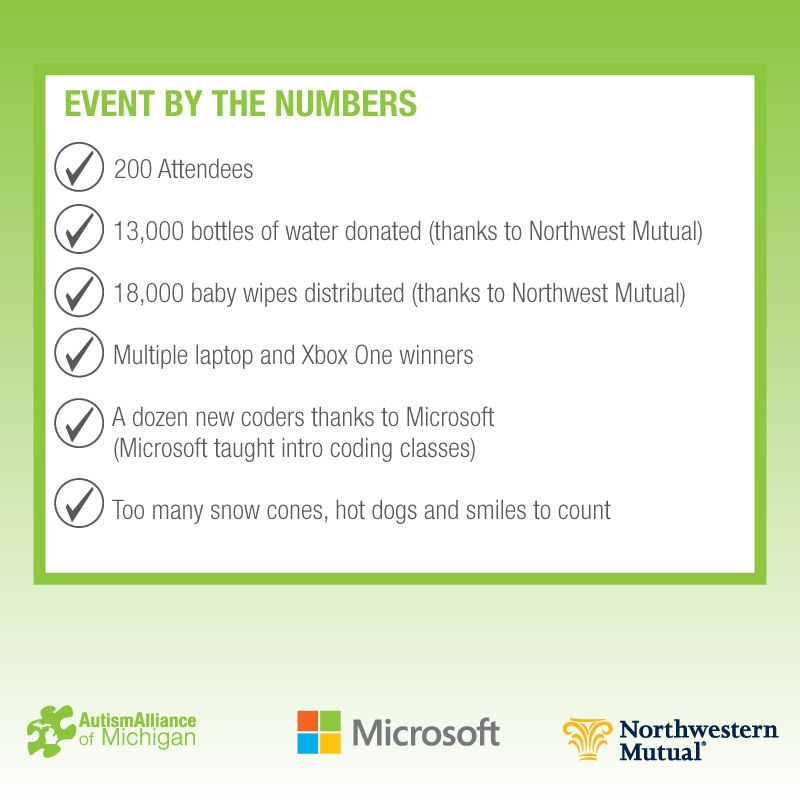 Thanks to all who came out to this inaugural developmental screening event. We hope to provide more opportunities to reach out to different communities throughout the state in the future. 
If you are interested in learning more about how to bring AAoM to your neighborhood please contact Navigator@aaomi.org or 877-463-AAOM.
[button link="https://flic.kr/s/aHskAL7wJU" type="big" newwindow="yes"] View More Photos[/button]