Business Solutions Professional (BSP) Cohort #43
October 4 @ 8:30 am

-

December 7 @ 4:00 pm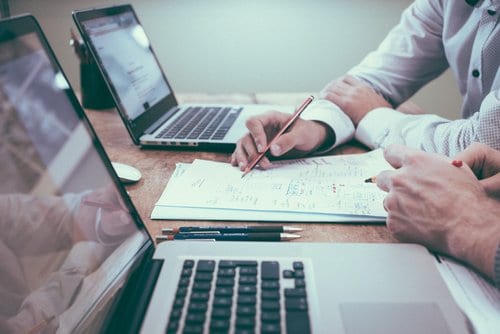 Business Solutions Professionals (BSPs) are local community leaders and practitioners who are trained to make use of a vast array of business and economic assets to assist businesses. By participating in BSP training, offered by the Michigan Works! Association, local teams can network and learn from:
• Workforce development professionals
• Economic developers
• State / federal employees
• Chamber of Commerce representatives
• Education and training professionals
• Nonprofit representatives
…..and more!
WHAT DOES A BSP DO?
As a Business Solutions Professional, you will not only bring your existing services to your customer. You'll add a newfound level of knowledge and expertise and discover new approaches to addressing your customers' needs.
You will better understand how to connect your customer with assets and resources available throughout the community, region or state, such as:
• Training grants and programs
• Business consultation
• Tax-related incentives
• Education programs
• Business collaboratives/councils
ENHANCE THE ROLE YOU PLAY WITH YOUR CUSTOMERS AND IN YOUR COMMUNITY!
WHY BECOME A BSP?
Be part of driving Michigan's economy forward by becoming the hub in a demand-driven network you may not have known even existed, add value to your customers, and begin to play a more strategic role in your community. Your active network will include representatives from local, regional and state-level agencies and groups and you will bring these resources to your customer's table.
You will become a single point of contact for your customer, the one phone call that will address their business needs.
WHO CAN BECOME A BSP?
From CEOs to front-line staff, regardless of industry, anyone who finds themselves in front of a customer, internal or external, will find lasting value in BSP training.
More to the point, your customers will find increasing value in your relationship.
Meeting Logistics
Dates:

10/4/2022 and 10/5/2022
11/1/2022 and 11/2/2022
12/6/2022 and 12/7/2022

Time: 8:30 am – 4:00 pm EST
Location: IN-PERSON

Michigan Works! Mt. Pleasant Service Center
5889 E. Broadway Street
Mt. Pleasant, MI 48858
Cost
Member and non-member fee: $950
Presented By
Janie McNabb, Strategic Policy Consultants
Mike Polzin, Michigan State University
Related Events