To know them is to love them.  The more the  staff knows about a child the better they can serve them, meet their needs.  The Big Book was designed to give children and their parents an opportunity to introduce themselves to staff.  The Big Book about Me provides a vehicle for documenting valuable information regarding the child's:
Family

Emergency contact information

Likes, dislikes, feelings

Independent skills

Learning style

Health concerns

Important people in their life

Autism characteristics
Dear Parent….take a moment and work with you child on completing the Big Book about Me.  This will make a great gift to all the professionals who work with your child.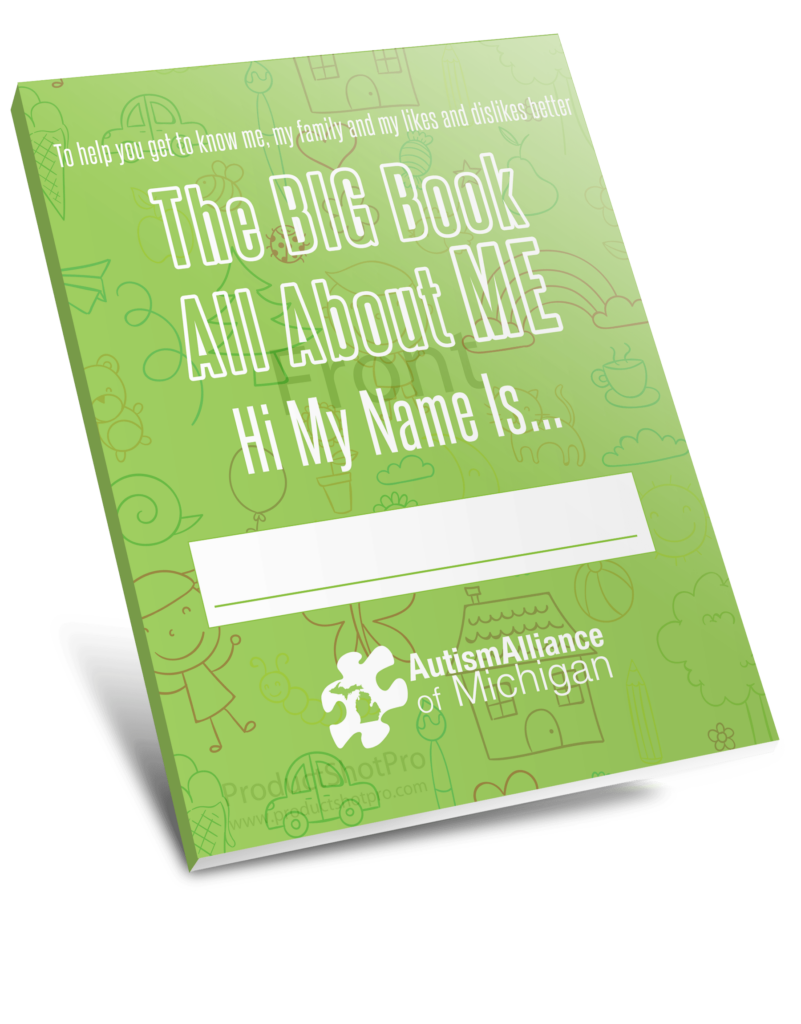 [button link="http://autismallianceofmichigan.org/wp-content/uploads/2016/06/All-About-Me.compressed-4.pdf" type="icon" newwindow="yes"] Download Now[/button]