BCBA Licensure Bills Pass in Michigan and Signed by LG Brian Calley
Thanks to Senator Rebekah Warren for her tireless, 4-year effort to get the BCBA licensure bills passed. Senator Margaret O'Brien, Drs. Jim Todd and Wayne Fuqua were also instrumental in getting these over the finish line. Today, the Lt. Governor signed them into law. Autism Alliance of Michigan (President & CEO Colleen Allen pictured below) was happy to be part of this effort from the beginning.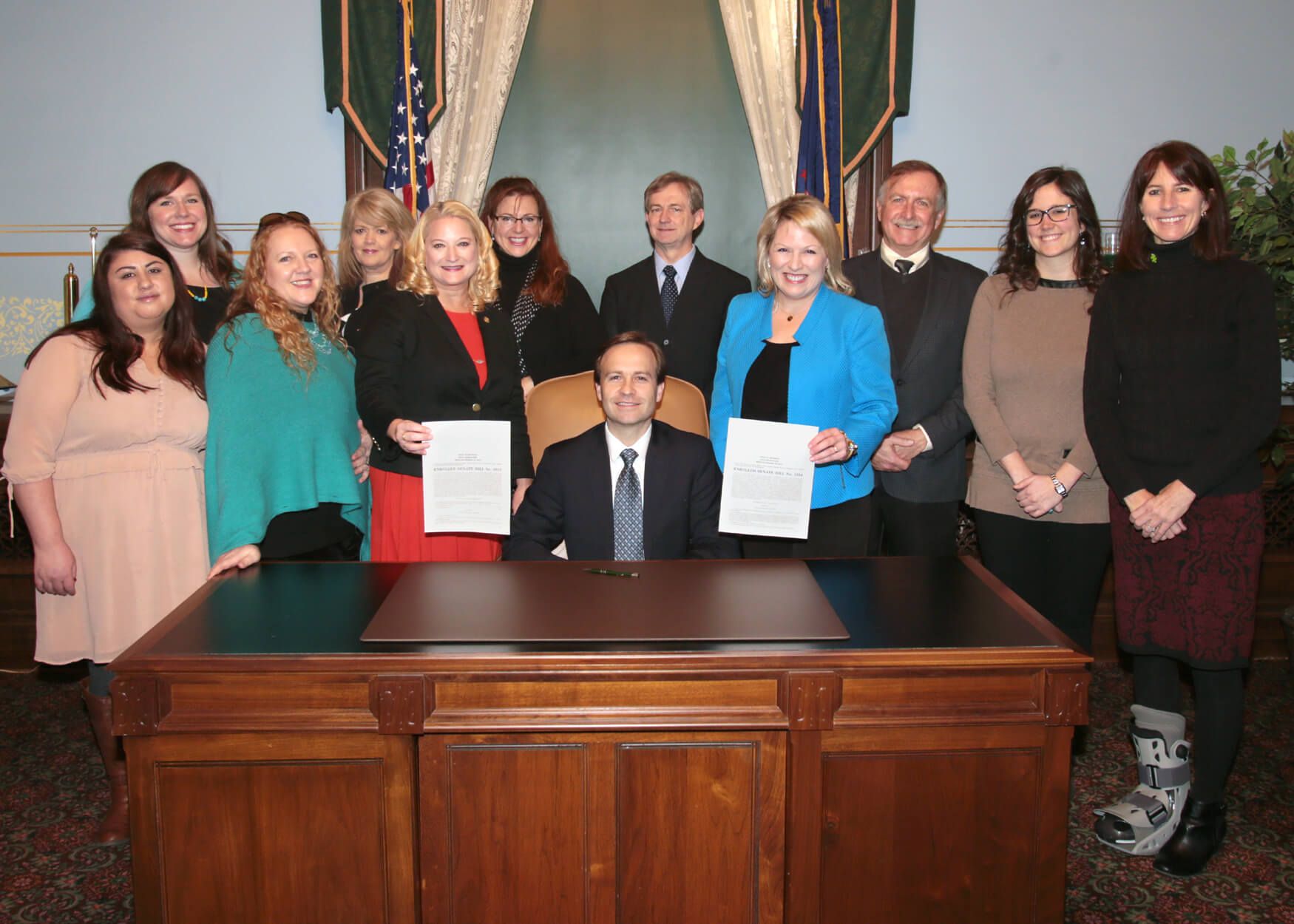 These licensing laws will provide a level of protection to this population beyond certification alone by mandating criminal background checks for all ABA therapists, whether behavior technicians, BCaBAs, or BCBAs. Additionally, professional licensure is almost always required by insurers to be credentialed into their networks. Our MI insurers created "work arounds" to this requirement while licensure was pursued, but they were never intended to be permanent."
If you have any questions about these laws or how they affect you, please contact our Navigator at 877-463-AAOM or Navigator@aaomi.org.