About the Navigating Autism Today Conference:
You are invited to join Autism Alliance of Michigan for the Navigating Autism Today Conference presented by the Children's Foundation on Friday, March 10, 2023 at the Suburban Collection Showplace, 46100 Grand River Ave. in Novi, MI.
The mission of the Navigating Autism Today Conference is to provide autistic people and their loved ones with education, resources, and support in the areas of early diagnosis, education, and adulthood. Our goal is that attendees feel better equipped to navigate their unique journey with autism. 
Attendees will spend their day in four breakout sessions hosted by professional speakers. There will be a diverse variety of topics and speakers to choose from so attendees can design their day to best reflect their unique interests. The event also provides a keynote speaker, complimentary breakfast & lunch, networking opportunities, and an autism resource fair.
Day-Of Schedule:
8:00am – 9:00am: Registration & Breakfast
9:00am – 10:00am: Panel Discussion

10:00am – 11:00am: Breakout Session 1
11:10am – 12:10pm: Breakout Session 2
12:10pm – 1:10pm: Lunch
1:20pm – 2:20pm: Breakout Session 3
2:30pm – 3:30pm: Breakout Session 4
BREAKOUT SESSION 1: 10:00AM-11:00AM
BREAKOUT SESSION 2: 11:10AM-12:10PM
BREAKOUT SESSION 3: 1:20PM-2:20PM
BREAKOUT SESSION 4: 2:30PM-3:30PM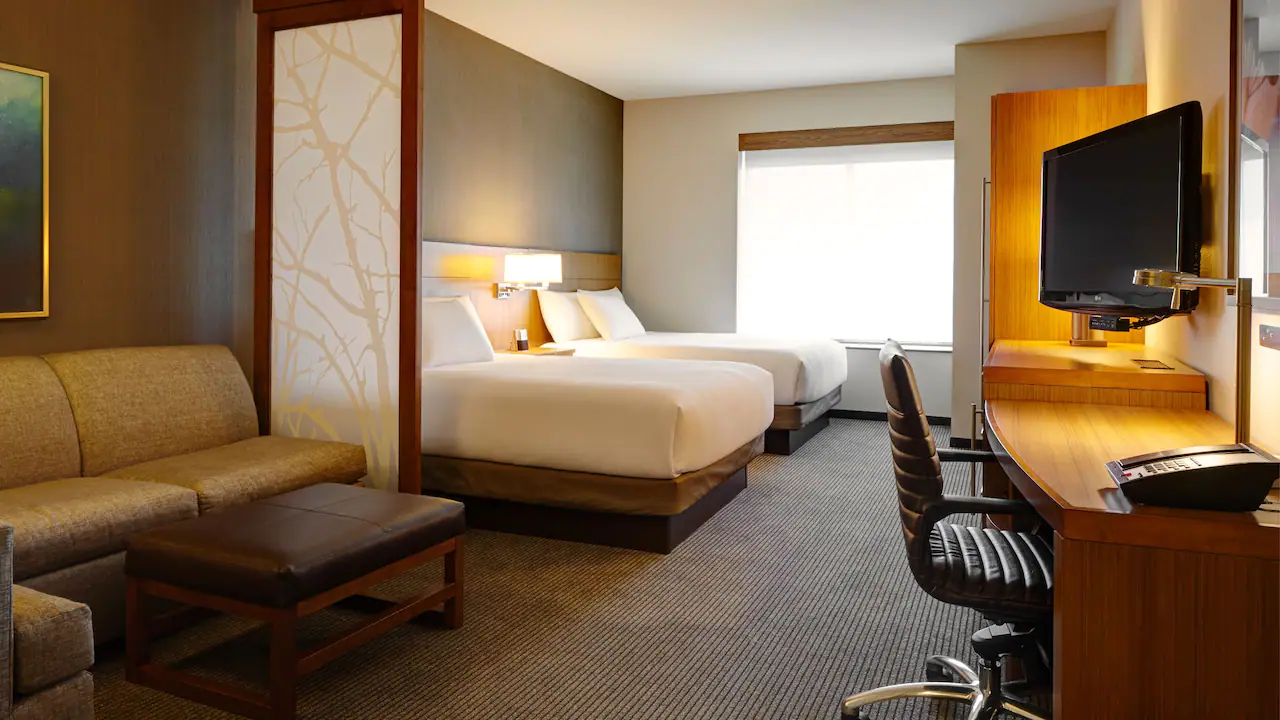 Hotel Information
Coming in from out of town? Book a room at the Hyatt in Novi at a discounted group rate of $149.00. Reservations can be made via the button below with the Group Code: G-NATC. All reservations must be accompanied by a first night room deposit, or guaranteed with a major credit card. Hotel will not hold any reservations unless secured by one of the above methods. Cancellations must be received a minimum of 72 hours prior to arrival for a full refund. Cancellations received less than 72 hours prior to arrival will forfeit one (1) night room and tax. You can contact the hotel here: (248) 513-4111. Reservations by attendees must be received on or before February 9, 2023.
COVID-19 Vaccination Policy
Although guests are not required to show proof of COVID-19 vaccination to attend this event, Autism Alliance of Michigan (AAoM) reserves the right to update this policy and instate vaccination, masking, and social distancing requirements if an unexpected surge in COVID-19 occurs leading up to the event.
The health and wellness of Michigan's autism community continues to be our top priority. AAoM supports current United States Center for Disease Control and American Academy of Pediatrics vaccination guidelines for COVID-19 vaccination and recommends children and adults are vaccinated accordingly. To learn more about COVID-19 and its impact on people with autism, please visit our website.